Commercial Real Estate in Lakeview
Since 1996, Millennium Properties has served the Lakeview commercial real estate community in all areas of commercial real estate. Our Lakeview commercial Realtors work with clients and facilities in most industry spaces. Investors, commercial property buyers and sellers appreciate the value offered by our experienced team at Millennium Properties. We'd love to help you find the best listings to fit your needs.
Recent Commercial Property Sales in Lakeview
Lakeview Location and Residents
Lakeview's location on the north side of Chicago and its large population density makes it an ideal location for retailers and office users serving the residents of Chicago. The neighborhood offers a wide diversity of residents, including college students and families.
The area offers a painless commute on the Brown or Red line trains into downtown, Chinatown, and Printer's Row, making it a prime location for multi-family investors looking for two-flats, low-rise apartment buildings and soaring apartment towers. Its convenient location and proximity to Lake Michigan makes it an ideal location for commuting employees to call home.
Commercial Real Estate Opportunities in Lakeview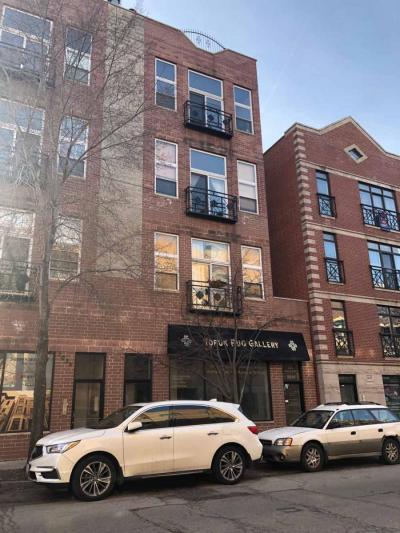 Commercial listings turn over quickly in the Lakeview area, so it is advisable to work with an experienced commercial real estate broker such as Millennium Properties. We have a long relationship with Lakeview businesses and often know of available properties before they are listed. If you are in the market for any of the following property types in the Lakeview area, call us first:
Office space
Retail space
Turn-key restaurant locations
High-rise and low-rise apartment buildings
Multi-family housing
Mixed-use properties
Vacant land
Millennium Properties is ready to help you with all types of real estate transactions, including investment properties, property acquisitions, sales and leases. We have commercial Realtors with experience in all types of commercial properties.
Whether you are looking to buy, sell, or lease, we can help you find the ideal Lakeview commercial space for your business.
Do You Need a Lakeview Commercial Real Estate Company?

Whether you are a large national company or a growing local enterprise, Millennium Properties has the skills you need to help you find the best locations. We can recommend the best neighborhoods for your company and help you pinpoint the right space for your needs. We know the neighborhood and its adjacent areas inside and out, including its unique vibe and culture. Give us a call or visit today and let us show you how we can help your business thrive.