Commercial Real Estate in Edgewater, Chicago
Millennium Properties can help clients find the perfect Edgewater commercial real estate to fit their business. Whether you need office space to welcome clients, a retail storefront to properly show off your products, or an apartment building to generate income for your portfolio, our team of experienced commercial Realtors can help you find the right commercial space in Edgewater.
The Charming Edgewater Neighborhood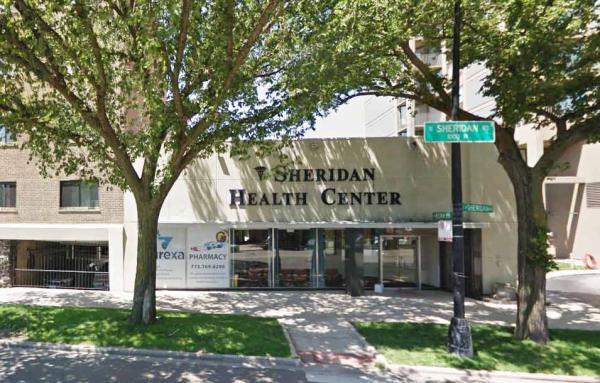 Seven miles north of downtown Chicago, the charming neighborhood of Edgewater lies on the shores of Lake Michigan. Known for sprawling parks and its expansive beaches, this neighborhood boasts an eclectic mix of antique shopping, city landmarks and natural beauty. The Bryn Mawr Historic District is a charming remembrance of the 1920s.
Edgewater is bounded by Lake Michigan on the east, Foster Avenue to the south, Ravenswood Avenue on the west, and Devon Avenue on the north. It was first developed as a summer retreat for Chicago's elite, but now provides the northern terminus for Lincoln Park and Lake Shore Drive. In addition to the historic districts, it boasts high-rise apartments and condominiums on the east side of the neighborhood and commercial businesses in the west. Your commercial Realtor at Millennium Properties knows all the nuances of Edgewater and can help you find your ideal property in the neighborhood.
Knowledgeable Commercial Real Estate Agents in the Edgewater Neighborhood of Chicago
Millennium Properties' team of commercial Realtors have years of experience working in the Edgewater neighborhood. We have relationships with local business owners that help us keep abreast of properties as soon as they come on the market. If you're looking for a particular type of commercial real estate in Edgewater or the surrounding area, we can help you find the perfect space. Our listings include both commercial property for sale and commercial space for rent.
Typical Commercial Property in Edgewater
The Edgewater neighborhood is a quiet, family-friendly area with supportive neighbors. Most new residents are looking for a quiet place to raise their families. It has a very diverse group of residents, which is reflected in the area's restaurant offerings and activities. There is also a large population of students and young professionals.
The Red Line access makes it easy to travel to downtown Chicago, despite its physical distance from the Loop. Edgewater is in a prime location for easy access to Chicago, making it a great space for entertaining customers, suppliers and other commercial facilities. The neighborhood has many commercial properties for sale and for lease.
Your commercial Realtor at Millennium Properties can help you find the right property for your business. Talk to us about listings for:
Restaurant, bar or commercial kitchen space
Retail storefronts
Multi-family housing
Mixed-use buildings
Live-work properties
Office space
Land for development
Current Renovation and Development Program in Edgewater

Edgewater is currently reimbursing business and property owners for part of the costs of improvements to their facades in certain areas. You will find renovated facades in the neighborhood, giving your business an appealing curbside and neighborhood. Or, commercial listings that have not yet been renovated are available, allowing you to choose your façade design and renovate it with a cost savings of up to 50%. Discuss this program with your Millennium Properties Commercial Realtor to find a property that qualifies.