Commercial Real Estate in River North, Chicago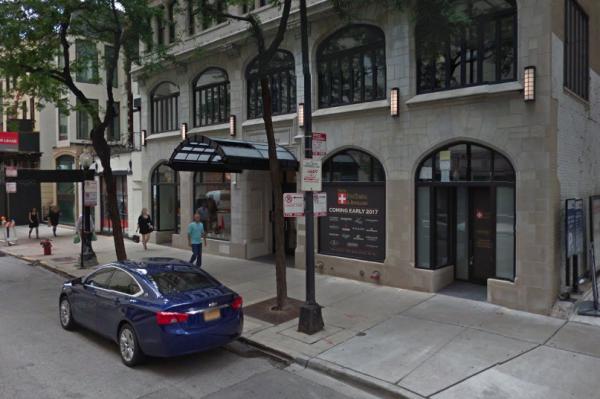 Just across the bridge from the Loop and snuggled up next to the Magnificent Mile, the River North area is a stylish neighborhood with plenty to see and do. Art and design lovers find plenty of excitement here with art galleries, design studios, and shopping for the next great trend.
At night, the area comes alive with fine dining and late-night energy. Trendy restaurants offer the latest in food trends with the best of everything your palate desires. Choose from your favorite pizzeria, authentic ethnic foods, or the latest in fine dining. Finish the night in any of the upscale wine bars, craft cocktail lounges or check out the newest club scene.
Transportation is easy in the River North neighborhood which is conveniently located on multiple bus and train lines.
The River North commercial real estate opportunities are nearly limitless. If you are searching for commercial property in the River North area, Millennium Properties can help you find the right space for your needs. Give us a call today and let's get started.
Types of Commercial Listings Available in River North
Millennium Properties has River North commercial property listings to fit most any need your business may have. The area supports a mix of residential and commercial space. Property turn-over is healthy, and you should consult a good commercial realtor if you are interested in the River North area. Millennium Properties can help you find commercial space for sale or available for lease, including:
Restaurants and bars
Art studios and workspaces
Design showrooms
Storage facilities
Schools, learning centers, and child-care facilities
Health and wellness facilities, gym facilities
Retail space and commercial condos
Multi-family housing
Knowledgeable River North Commercial Realtors for Your Commercial Property Search
If you are interested in River North commercial real estate, you need a commercial realtor with expert knowledge in the area and an eye on upcoming listings. Whether you are buying, selling, or leasing, you won't find a more knowledgeable team than the commercial realtors at Millennium Properties.
We help large and small business owners find the ideal properties for their business. Working with Millennium Properties is like having an inside track to the best properties, before they hit the market. We know the area, the property owners, and the businesses in River North and keep track of who is ready to move. Let us put our knowledge to work for you.
Call Millennium Properties for Your River North Commercial Real Estate Needs

The River North commercial realtor team of experts at Millennium Properties would be happy to discuss your needs and show you available properties that would be a perfect fit for your business. Give us a call today at 312-338-3000, stop by, or contact us. We'll show you the potentials of River North commercial spaces to fit your needs.