Commercial Real Estate in Evanston
The city of Evanston offers incredible opportunities for commercial real estate. The northern Chicago suburb is located along I-94 along Lake Michigan and has ready access to Chicago through the El and the Metra. Evanston is also home to many large employers like Northwestern University and the Northshore University Health System. With great transportation options and a vibrant downtown, it is the perfect place to invest in commercial property. For over 20 years, we have been helping our clients find the right type of commercial property listing for whatever their needs have been.
Property Management & Commercial Real Estate Expertise in Evanston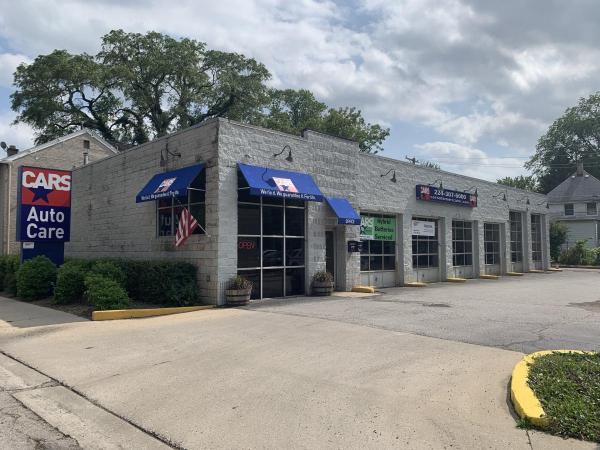 Millennium Properties has a highly-skilled team of property managers, leasing brokers and professionals with the tools, technology, and experience to manage any building. The Millennium Properties team can do everything from managing day-to-day tenant requests to addressing emergency repairs such as a burst pipe. Our hands-on property managers will help you find the right tenant to lease any space available in your property. Our services include:
Tenant Management
Maintenance requests
Accounting and financial reporting
Lease negotiations
Marketing available spaces
Condo association management
Millennium Properties can also help you manage your existing property. Whether it is an office, multi-family, retail, or other building, our comprehensive property management program is perfect for your space.
Available Commercial Property Listings in Evanston
Evanston is one of Chicago's top suburbs and is a great place for commercial real estate development. It is a dynamic market with many excellent commercial listings available. Finding the best place at the best price can be tricky, but our team of commercial brokers at Millennium Properties have what it takes to find the perfect space for you. We have all kinds of commercial listings including:
Commercial space for spas, hotels, or entertainment
Turn-key restaurant operation
Street-level retail
Parking lots and storage space
Vacant land and other development opportunities
Manufacturing, distribution and warehouse space
Working With Evanston's Best Commercial Realtors

Millennium Properties has a proven track record of success in Evanston. Our long-term relationships show that those who have made the decision to go with us, stick with us. No other commercial property agency has the same resources and relationships that we do. If you are looking into developing commercial space in Evanston or anywhere else in Chicago, contact us so you can make the process as quick, simple and affordable as possible.