Commercial Real Estate in Lincoln Park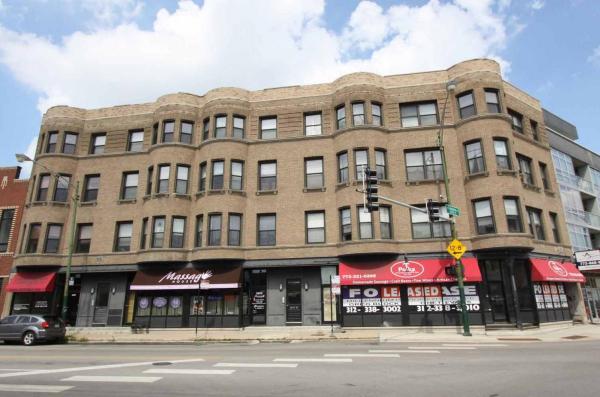 Millennium Properties is your premier commercial real estate broker in the Lincoln Park area. Our areas of expertise include commercial and residential property management, investment properties, and commercial leases. Because of our Lincoln Park commercial property experience, we are the ideal realtors to help you manage your commercial property or find the perfect commercial space for your needs.
Getting to Know the Lincoln Park Neighborhood
Lincoln Park offers an exciting mix of dining, arts, and entertainment mixed with interesting boutiques and shopping. Students from nearby DePaul University enjoy the nightlife with all-night bars and live music that caters to the younger crowd.
There is much to see and do throughout the neighborhood. Families enjoy walking to the shoreline and relaxing in the open, green space. The neighborhood lives up to its reputation of a "city in a garden."
Commercial Real Estate Listings in Chicago's Lincoln Park Neighborhood
Whether you are buying, selling, or leasing in the Lincoln Park commercial real estate market, we are happy to guide you through the unique Lincoln Park neighborhood and the many intricacies of its commercial real estate market. We know many of the business owners in the neighborhood and have worked with them in the past. We will guide you through the buying, selling, or leasing of your property and help you negotiate the best deal for your Lincoln Park commercial space.
Our services are all-inclusive. We can help you research potential locations with the right zoning and size requirements. We will help you negotiate the best price and support you throughout the sales process. If you are selling property, we offer support for your commercial real estate listings with extensive property marketing, outreach, networking, and auction efforts as needed.
Commercial Real Estate for Sale or Lease in Lincoln Park
We can also help you find the ideal rental property in Lincoln Park. The Millennium Properties team of Chicagoland commercial real estate agents has the expertise you need to find and negotiate a Lincoln Park lease for your business. Whether you are buying, selling, or leasing, talk to us about the many different types of Lincoln Park commercial listings available.
Restaurants and bars, including turn-key properties
Retail space
Multi-Use facilities
Multi-family housing
Storage buildings
Entertainment facilities
Recent Commercial Property Activity in Lincoln Park
Knowledgeable Commercial Real Estate Brokers You Can Trust

Millennium Properties' experience in the Chicagoland area, including the Lincoln Park neighborhood, can be an asset in your property search. We have many long-standing clients that come to us repeatedly as their companies grow and they need newer, larger facilities. We stay up-to-date on the neighborhood and its available properties so that we can better advise our clients on locations and local trends.
We would love to help you find the ideal location for your business needs. Give us a call or come in for a visit. We look forward to learning more about your needs and helping you find a suitable Lincoln Park commercial property that will support your business with room to grow.